Placing assistance
In commissioning CLI to provide placing assistance you can rest assured that your single-layer armour facing will be built to the highest standards of safety and performance and in accordance with the basic principles applicable to facings of this type. These principles are common both to the laboratory stability tests and to construction itself.
To sustain the reliability of single-layer unit facings far into the future, it is vital to follow pertinent placing rules. This is why we assist our clients by providing them with a training service ensuring that the people in charge of the work site are fully familiar with the techniques used to deploy our technologies.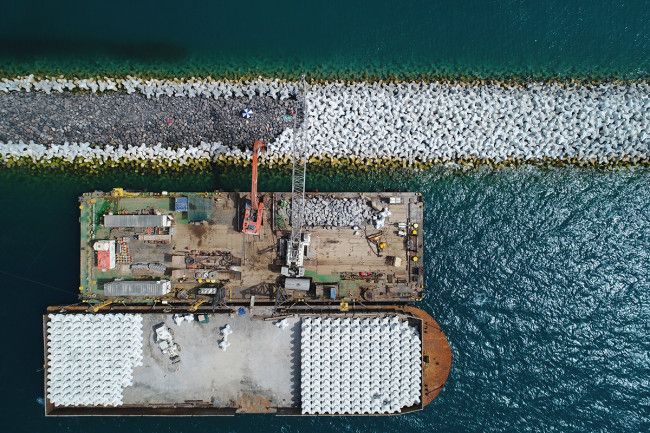 Through this knowledge sharing process we give you access to the expertise we have acquired – and are still developing – thanks to the numerous projects we implement.
This enables you to benefit from the latest advances and technical solutions developed by our production experts. We also place our database at your disposal, listing the benefits and drawbacks of all the technologies already deployed, in order to help you find the solutions and tools best suited to your project.